This months featured author is PixelGrade – a talented team of WordPress lovers who have been creating WordPress themes for years.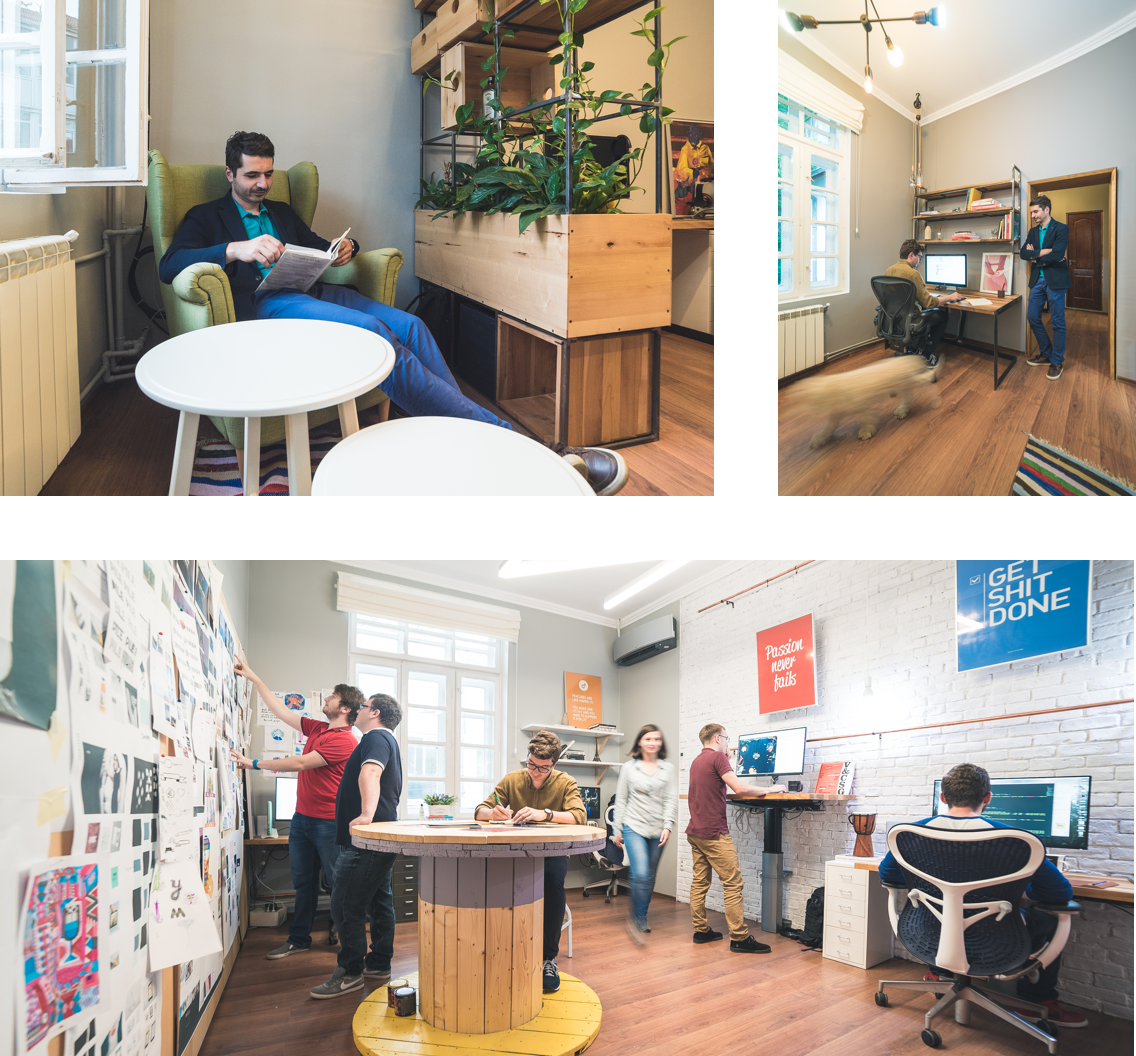 PixelGrade started off as a small web agency founded by Vlad Olaru and his brother George. Vlad and George explored other ventures in between their projects for clients and one of these ventures was a small theme shop selling premium WordPress themes.
PixelGrade started off like many other theme authors – selling on Themeforest. They did very well there and made enough money to start thinking about building a team and focusing on even better products, but then something happened that made PixelGrade change their approach…
But for some time a worrying trend started to develop on ThemeForest: the bloated all-in-one theme, the One Theme To Rule Them All. More and more of such themes started popping up and some of them made some serious bucks (they still are), at the same time gaining a status of invincibility.

Many authors started to see their sales dwindle as the all-in-one themes gathered more and more followers. Most jumped in and started delivering what the doctor ordered. Ludicrous amounts of features, premium plugins for free, tens of different designs bundled into one, unlimited this, unlimited that.

The rest of us started screaming from the sidelines that this is not fair game, what about standards, "decisions not options" (a fundamental WordPress mantra), catering to the client's needs, and so on. The snowball was rolling and there was no stopping it.

From early on we've decided we're gonna sit this one out and focus on making products aimed at certain niches that we found interesting to explore.
Vlad Olaru
These days PixelGrade they have spread their wings and are currently selling a selection of their themes on Themeforest as well as a selection on their own website and some on WordPress.com. It's great to see a theme provider gain success outside of Themeforest because many authors struggle with the monopoly Themeforest has on the market.
The PixelGrade team is currently made up of around 12 members – a pretty significant team size which suggests they have plenty of resource to provide awesome design, development and support services for their customers.
We design, develop and grow striking WordPress themes for bold people. We help our customers to succeed in the digital world by creating solutions that improve their life in a meaningful way.PixelGrade
PixelGrade are one of my favourite theme authors because they provide focused, high quality themes that solve specific problems. For customers, this means themes are easy to understand and set up and you wont need to spend hours wading through documentation and hundreds of theme options.
The design in every PixelGrade theme is of the highest quality. Whether it's one of their minimal blog themes or their gorgeous restaurant theme – Osteria, you'll have a hard time finding any better designs in the same category.
PixelGrade have raised eyebrows with their pricing structure. Some of their themes are priced at over $200 – much more than the average WordPress theme but PixelGrade really do believe that the quality of their work justifies the price and I'd have to agree.
Vlad Olaru had this to say in a recent interview on wptavern.com where he was discussing the decision to price his themes far higher than average:
We've gone through a painful process of rediscovering our core values and purpose, what kind of experience we wish to offer to our customers, and what kind of customers we want to attract and keep aboard.

A direct consequence of this whole process is rethinking our pricing based on our firm belief that not all products are created equal. We haven't thought in terms of percentages, but in terms of our overall effort and value delivered to the customer.
This sounds like a good approach to me and it's great to see that many customers must agree with this approach because PixelGrade are still going strong despite the higher than usual prices they charge.