On the homepage, you will see a large hero area, some blocks linking off to 'record', 'video' and 'gigs' pages and a simple footer containing a mailing list widget, an Instagram widget and an upcoming event widget. This is quite a change to the kind of layout you see on many audio / music themes. Quite often you'll see longer, more complex pages that may contain all kinds of elements you might not ever need.
By keeping things simple and focused, you can be up and running in no time and your visitors will be able to find what they are looking for right away.
My favourite part of the Wayfarer theme is the little widget that fits neatly into the header of all pages that lets you play tracks right there on the website. It looks great and it's a nice touch. The only thing I would change is making the play button stand out more because it blends into the album cover a bit too much making it hard to spot.
Customizing the Theme
Wayfarer is very easy to customize due to the focused use of theme options. Audio Theme make good use of the WordPres customizer and you wont find any unnecessary theme option panels here. You can change all things things you would expect to be able to change in a premium theme such as colors and fonts and you also change the site header layout via the customizer by dragging or droppig the elements – a nice touch!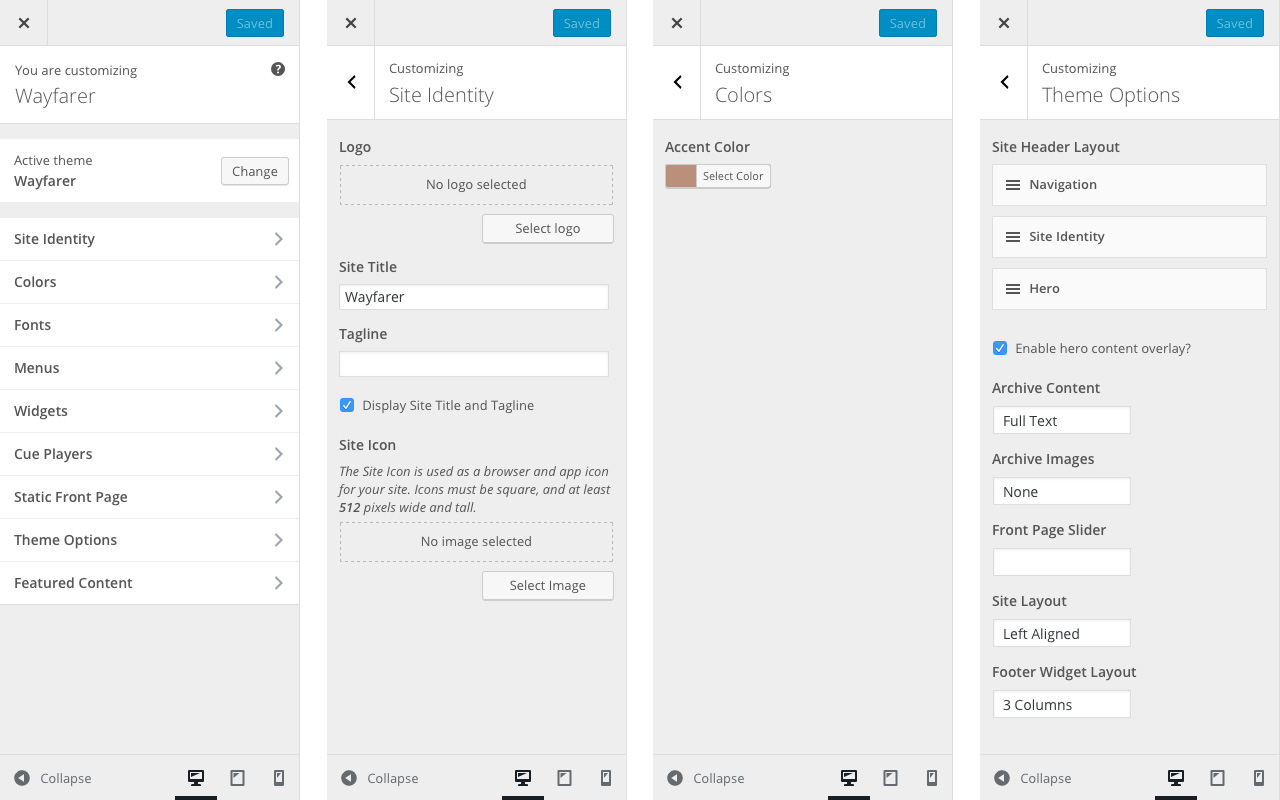 Summary
Wayfarer is a focused and easy to use audio / music theme that would be suitable for a wide range of different bands and artists. Audio Theme are experts in this niche and you will be in good hands if you decide to pick up one of their themes.